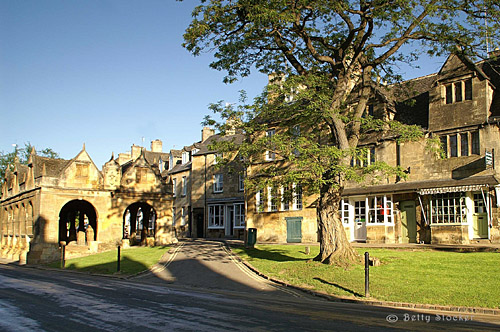 Image courtesy of http://www.chippingcampden.co.uk
When selecting a Cotswolds' location to holiday, we here at Manor Cottages are often asked which place or location we prefer. Each of us has our own choice, but it is fair to say that Chipping Campden is a place that all of us have a soft spot for. When considering our choice, we believe that there are several requisites that give a place its personality and specific appeal and Chipping Campden is most certainly a place that has these in abundance. Whether it be the golden dry stone walls, a meandering High Street full of cosy pubs or independent retailers, and even, of course, the obligatory stunning countryside. Every Cotswolds' town has its own personal history that paints the landscape, and has its own special attractions that make it unique.
Here are some of Chipping Campden's:
Hidcote Gardens, Hidcote Bartrim, near Chipping Campden
Hidcote Gardens marries art with horticulture, and was created by the famed American horticulturist, Major Lawrence Johnston. Described as a 'must see' if you are in the Cotswolds, there are a host of gardening surprises to delight visitors. Why not 'check in' to one of the outside rooms that have been specially designed to blend the interior effortlessly into the surrounding countryside. Or get lost in the intricate mazes where you'll discover secret gardens filled with flowers that Johnston bought back himself, from many of his hunting trips abroad. If you have a favourite flower you'll probably find a display or two, depending on what time of year you attend. From the wonderful soft blues of lace cap hydrangeas, the dazzling fuchsias of dahlias, to the cream water lilies, every aspect of Hidcote is designed to inspire and enchant you. There are also dozens of places to sit quietly and watch nature pass by, or why not pack a picnic and make a day of it.
Old Silk Mill, Sheep Street, Chipping Campden
The Old Silk Mill may conjure up images of dusty rooms with ancient machinery standing abandoned in forgotten corners, but the truth is far from it. A visit to the Gallery at the Silk Mill will reward you with a light and contemporary interior, perfect for showcasing the work from the artists and craftspeople, which all belong to the Guild of Handicrafts, located at the Old Silk Mill in Chipping Campden. World-renowned artist C. R. Ashbee, who bought his Guild of Handicraft to Chipping Campden during 1902 to 1908, previously occupied the Mill. Today you can see a huge representation of both traditional and modern artists, including sculptors, stone workers, furniture makers, ceramicists, photographers, designers, textile artists and wood turners.
East Banqueting House, Chipping Campden
Although this isn't officially a place to visit but a holiday let, we just had to mention it. This is a unique opportunity for discerning visitors who long to get away from the generic and characterless hotels typically on offer these days. Prepare to step back into history and fully immerse yourselves, as you visit one of the most important Jacobean sites in the country. The East Banqueting House was once used by the infamous Chipping Campden resident Sir Baptist Hicks, who would bring guests to the building to sample rare delicacies of the times. From the house you can see the remains of the Old Campden House, which was destroyed in 1645 by fire, but thankfully, the East Banqueting House was not affected and substantial renovations mean that visitors can now book a stay in this wonderful building.
Kiftsgate Court Gardens, Chipping Campden
Yes, more gardens, but what struck us about these was the attention to detail that makes the scenery change so dramatically each season. From the stunning azure carpets of bluebells in the spring, to the auburn acers in autumn, each time of year has been beautifully designed, using the finest that nature has to offer. And it's not just the changing seasons that Kiftsgate Court Gardens depict so well, there are superb example of modern structures that compliment the traditional styles, original plants from the 1930's, and you can also see designs from three generations of women gardeners.
Chipping Campden offers the holiday maker or visitor a wealth of places to enjoy. We here in Manor Cottages have the benefit of popping past regularly and really making the most of the beauty. We hope that our choice of holiday cottages in Chipping Campden similarly appeals and that you can make the most of this Cotswolds' jewel!